Sandra Kumalasari Dinata selaku Head of Human Rersources Department Blibli.com bersama Nayan Jadeja selaku Chief Technology Officer Blibli.com berkunjung ke Fakultas Ilmu Komputer Universitas Brawijaya (FILKOM UB) pada Kamis (4/5/2017). Kunjungan tersebut bertujuan untuk memberikan sosialisasi Future Program, yaitu sebuah program pelatihan yang baru saja dicetuskan oleh Blibli.com. Bertempat di gedung H FILKOM, kegiatan ini dihadiri oleh puluhan mahasiswa FILKOM dan Universitas Ma Chung.
Sandra menjelaskan bahwa FUTURE dalam Future Program adalah singkatan dari Find Your Path as Your Road to Success. Program yang diselenggarakan oleh Blibli.com tersebut merupakan program pengembangan khusus selama 1,5 tahun bagi mahasiswa dengan potensi tinggi yang didesain untuk menyetarakan kompetensi dan kemampuan mahasiswa dengan kebutuhan dunia industri. Program ini diselenggarakan karena mempertimbangan permasalahan global yang terjadi selama ini, dimana lulusan perguruan tinggi seringkali belum benar-benar siap untuk bekerja dan memenuhi kebutuhan industri.
"Kalian yang mengambil jurusan bidang IT ini tidak salah jurusan. Saat ini lulusan yang paling banyak dicari oleh dunia kerja adalah lulusan IT. Meski kebutuhan banyak tapi kami kesulitan mencari lulusan IT yang sesuai dengan kebutuhan kami. Jadi program ini adalah investasi bagi Blibli.com untuk mendapatkan SDM IT yang berkualitas," ungkap Sandra.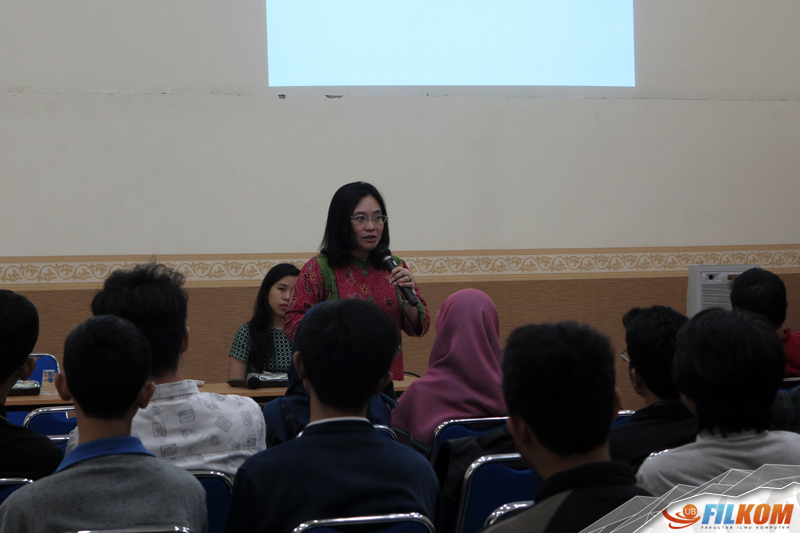 Bagi mahasiswa yang terpilih untuk mengikuti future program akan memperoleh banyak manfaat meliputi kesempatan untuk bergabung dalam kegiatan bootcamp dan memperoleh pelatihan soft skills serta technical skills, memperoleh pengalaman mengerjakan real project, memperoleh kesempatan membangun jaringan dengan peserta dari universitas berbeda, berkesempatan bergabung dengan Blibli.com sebagai pegawai tetap tanpa harus melalui masa percobaan dan kontrak, memperoleh pembiayaan transportasi, akomodasi dan uang saku selama mengikuti progam.
Untuk dapat bergabung dalam future program terdapat beberapa tahapan seleksi yang harus dilalui. Pertama adalah pendaftaran yang dapat dilakukan secara online melalui official website Blibli.com atau bagi mahasiswa FILKOM dapat menghubungi Adam Hendra Brata, S.Kom., M.T., M.Sc. Calon peserta harus memenuhi beberapa ketentuan dan syarat yang meliputi (1) mahasiswa semester 4 program S1 jurusan Ilmu Komputer, Teknik Informatika atau Teknik Komputer, (2) IPK minimal 3, (3) tertarik dengan teknologi dan industri e-commerce serta (4) tidak sedang tergabung dengan program serupa. Selama program peserta akan dinilai dan akan diberlakukan sistem gugur. Penilaian didasarkan pada sikap/ attitude, perkembangan kemampuan peserta, proses dan hasil yang dibuat oleh peserta, dan kemampuan peserta dalam mempertahankan IPK minimal 3.00 hingga akhir program.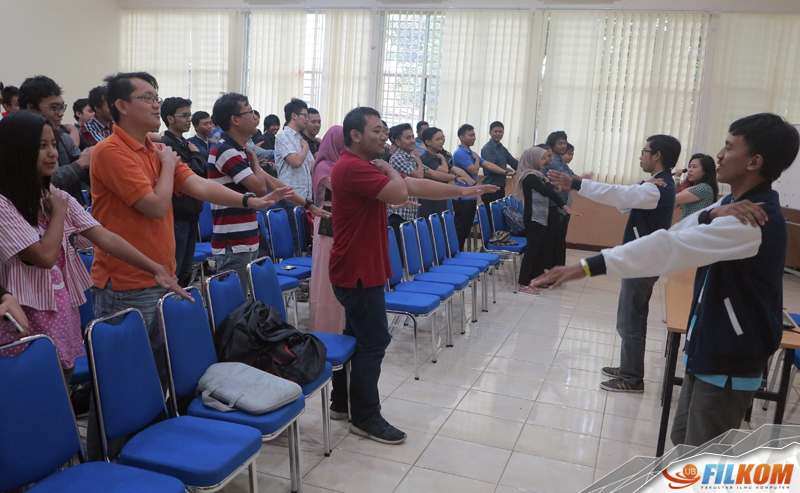 Pada batch 1 future program dua mahasiswa FILKOM berhasil lolos seleksi dan bergabung. Mereka adalah Putra Firman Ardiansyah (Informatika/2014) dan Pramuditya Anantanur (Informatika/2014). Disampaikan oleh Putra bahwa untuk bisa bergabung dalam program ini dirinya harus bersaing dengan 40 mahasiswa FILKOM lainnya dalam seleksi tes Potensi Akademik, Psikotes, Group discussion dan online test berupa logic test.
"Dari 40 orang, hanya dua orang dari FILKOM yang lolos untuk bergabung di future program. Karena setiap batch hanya dipilih 30 peserta perwakilan dari berbagai universitas di Indonesia. Tapi ikut program ini banyak sekali manfaatnya. Kita banyak belajar hal baru yang tidak kita dapat di perkuliahan," jelas Putra.
Proses seleksi future program batch 2 dilaksanakan hingga akhir Juni 2017. Informasi lebih lanjut dapat diakses official website Blibli.com. [psik filkom]