Fakultas Ilmu Komputer Universitas Brawijaya (FILKOM UB) terus memperluas hubungan kerjasamanya dengan pengguna lulusan baik instistusi maupun industri dari dalam dan luar negeri. Kali ini FILKOM UB menjalin kerjasama dengan SARIRAYA Co., Ltd. Jepang, sebuah perusahaan makanan halal di Jepang yang didirikan oleh dua orang putra Indonesia yaitu Dr. Eng. Suyoto, B.Eng., M.Eng. dan Teguh Wahyudi, S.P., M.Ec. yang merupakan alumni Universitas Brawijaya. SARIRAYA Co., Ltd. bergerak dalam bidang Bisnis dan Enterprise meliputi perdagangan, ekspor-impor, produksi makanan halal seperti Tempe, Pecel dll., Sariraya Halal Mart dan Sariraya online Halal Shop. Perusahaan ini berlokasi di Yunezo-cho, Nishio-shi, Aichi-ken, Jepang.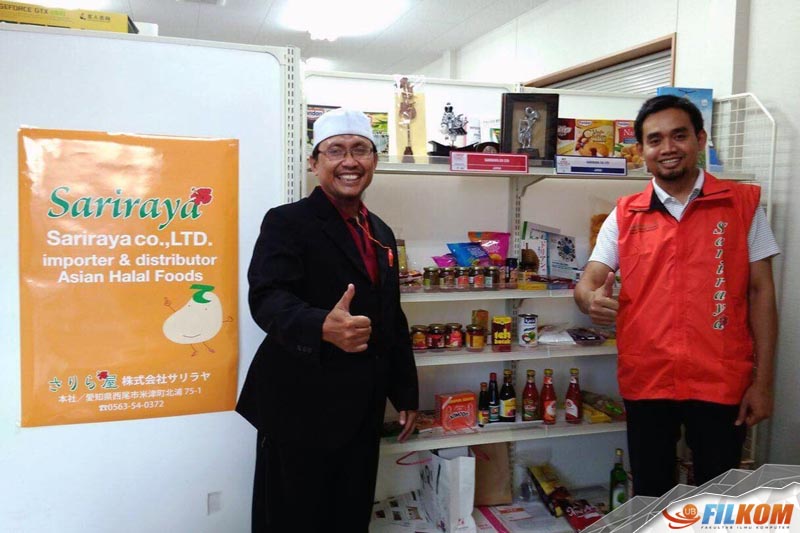 Pada tanggal 9 Agustus 2017 salah satu dosen FILKOM UB Tibyani , S.T, M.T. melakukan kunjungan ke Sariraya, Co., Ltd. untuk menandatangani surat persetujuan kerjasama riset, pendidikan dan training/magang antara SARIRAYA Co., Ltd. Jepang dengan FILKOM UB. Disampaikan oleh Tibyani bahwa surat persetujuan kerjasama tersebut berjudul Integrated Collaboration Research, Education and Training of Halal Business, Trading and Enterprise to achieve human resources in japan and Indonesia using Supporting the Software Development Management System with Platform Website, iOS and Android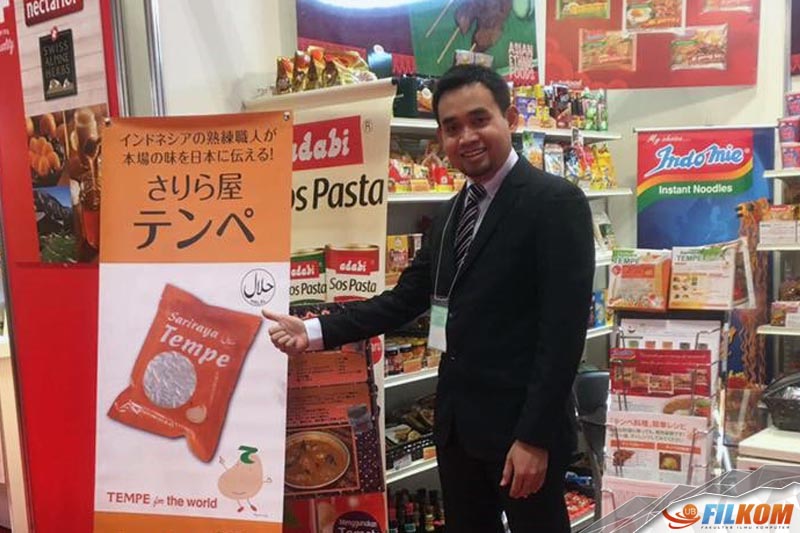 Programming in the face of Digital Economy. Kedua belah pihak menyepakati beberapa hal untuk mengadakan kegiatan bersam, meliputi:
Menghubungkan Kolaborasi terintegrasi riset, pendidikan dan Training bisnis halal, perdagangan dan Enterprise di Jepang dan Indonesia yang didukung oleh sistem manajemen Perangkat lunak berplatform Website, iOS dan Pemrograman Android
FILKOM UB akan mengirimkan 10 mahasiswanya per tahun untuk melaksanakan PKL di SARIRAYA CO., LTD. Japan dalam bidang Website, iOS dan Pemrograman Android yang akan dibiayai oleh SARIRAYA CO., LTD. Japan yang proses seleksinya dilakukan oleh FILKOM UB.
SARIRAYA CO., LTD. Japan akan mengirimkan staff atau karyawannya untuk melakukan Kuliah Tamu tentang Prospek Bisnis Online Jepang di FILKOM UB.
FILKOM UB and SARIRAYA CO., LTD. Japan akan mengembangkan perngkat lunak Bisnis Online berbasis android, Business Supply Chain management system, SNS (Social Network Services/Sites) spread function and Accounting Applications.
FILKOM UB and SARIRAYA CO., LTD. Japan akan mempublikasi hasil riset dan pendidikan di Jurnal dan Konferensi internasional yang terindeks Scopus.
*Konsultasi Program Praktek Kerja Lapangan (PKL), Magang atau Training ke Jepang bagi mahasiswa Filkom UB, dapat menghubungi Tibyani, S.T., M.T. via email: tibyani@ub.ac.id atau account Facebook Tibyani Hambali.
Informasi lebih lanjut mengenai sejarah berdirinya SARIRAYA Co., Ltd. Jepang dapat diunduh disini.